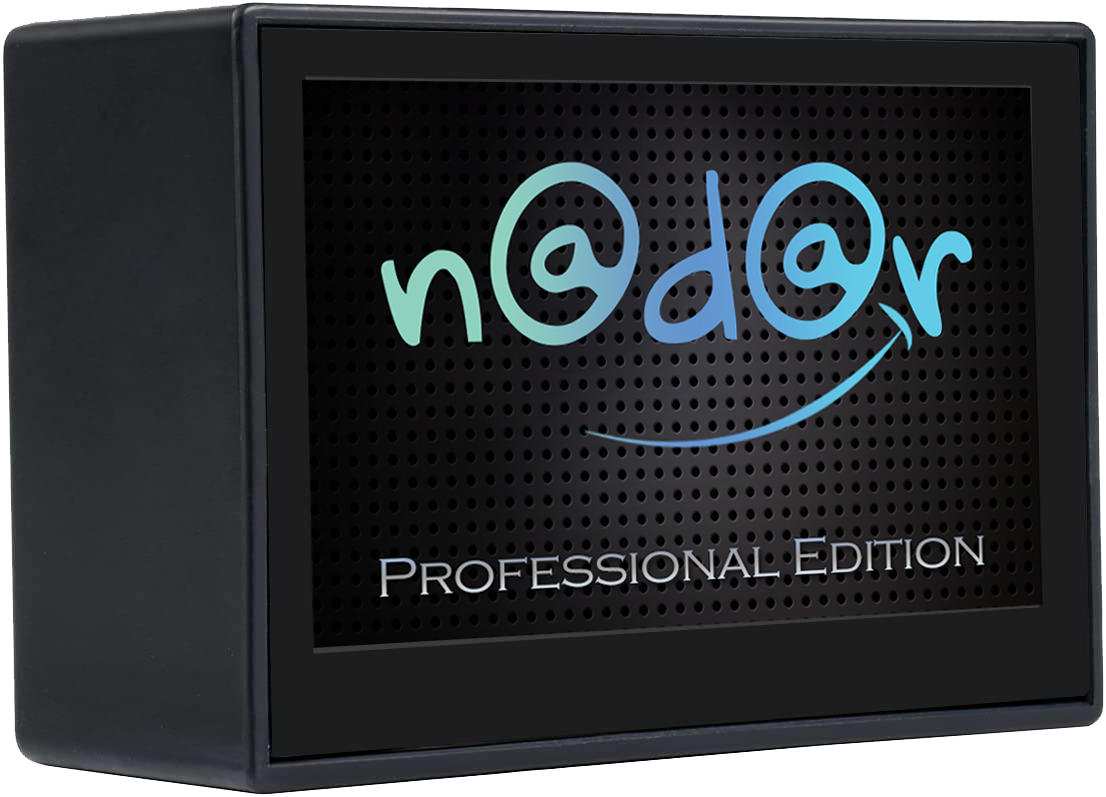 IoT Cyber Defense for today's Professional
Digital security is now more critical then ever with cyber attacks at an all time high. Mobile Professionals requirement state-of-the-art protection when connecting to foreign networks.
Trusted Access Point
SIEM Threat Detection
Global Threat Network
Geofence Filtering
Secure DNS Services
Stateful Inspection Firewall
Remediation Reporting
Auto Gateway Selection
Get Started
Usage Cases
Here are just a few examples of where n@d@r deployments can enhance your cyber security stack.
Solopreneur / Self-Practitioner
Affordable cyber security that keeps your confidential information safe while moving between untrusted networks.
Remote Workforce
Business today can transact anywhere, just like cyberattacks, n@d@r enhances your corporate cybersecurity footprint.
Outside Sales
Client confidentiality is critical to any organization, our cyberstack ensures compliance in or out of the office.
Trusted Advisors
Independent Consultants are entrusted with the life blood of your business, but rarely have the cyber security infrastructure to combat cyber attacks.
111 x 73 x 10 mm (4.37 x 2.87 x 0.4 in)
4.3inch Capacitive Touch, 800×480, IPS Wide Angle
Single 1Gb IEEE 802.3 Failover/Fallback Interface
BCM2711, Quad core Cortex-A72 (ARM v8) 64-bit SoC
Quad-core 2.0 GHz CPU, 700 MHz GPU
Micro-SDXC – 100MB/s (R) 30MB/s (W) 43,800 hour
Professional Monthly Subscription Plan
n@d@r professional edition is designed to to protect the corporate 'road-warrior' no matter what the network connection. Your most trusted devices are always safe regardless of physical location.
(Plan pricing based on 12 month commitment)
Cybersecurity Appliance (Per Site)
$1,249 One Time Charge
Initial Deployment Review (30 min)
30 Day HW/SW Warranty
Secure DNS Forwarding
802.x Secure Access
Complete Care Support Services (Required)
$25 / Month / NDR
Monthly OS Patching
Monthly Application Patching
24/7 Neural Network Updates
4x Daily Global Blacklist Updates
Total Care Support Services CCSS+ (Optional)
$35 / Month / NDR
Full Hardware Replacement
Full Environment Backup & Recovery
Latest Model Guarantee
Next Business Day Shipping
Cloud XDR Services (Commitment Requirement)
$150 / Month / IDX
30 Device Maximum per Ingestion Index
Standard SIEM Dashboard
Neural Network Orchestration
Subnet and MAC Isolation
Professional Lease Package
The professional lease package is designed with zero upfront costs, includes the n@d@r cybersecurity professional edition appliance, the total care support services and covers up-to 30 direct connect devices. Average of 15% Savings over Monthly Plan.
12 Month Term
$250 / Month / NDR
n@d@r Professional Appliance
Total Care Support Services
Up to 30 Direct Connect Devices
Next Business Day Hardware Replacement
Full Device Configuration Backup/Recovery
24 Month Term
$200 / Month / NDR
n@d@r Professional Appliance
Total Care Support Services
Up to 30 Direct Connect Devices
Next Business Day Hardware Replacement
Full Device Configuration Backup/Recovery